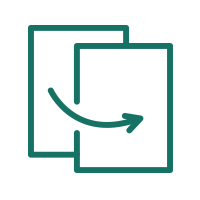 Translation – allows written communication beyond language barriers
My services:
Translation of your documents – manuals, technical documentation, presentations, brochures or your website
Proofreading or editing of existing translations
My personal extra:
Each of my translations is reviewed by a native speaker of the target language or a competent colleague
Upon request, I take care of terminology management (create and maintain a terminology base).
When sending an enquiry, please provide the following information:
the document to be translated in machine readable form (e.g. Microsoft Word Document)
languages
intended purpose
delivery deadline
existing reference documents (previous translations of similar documents, terminology lists or bases, style guides, ...)
Pricing:
Translations are charged by standard line (1 standard line = 55 characters including spaces). The price per standard line may vary according to the amount of text, complexity or subject.
Additional services such as proofreading/editing or terminology management are charged per hour.
Please refer to my pricing table for a rough overview.

My languages:
German > French
French > German
Spanish > German
Additional services:
Proofreading
Editing
Terminology management